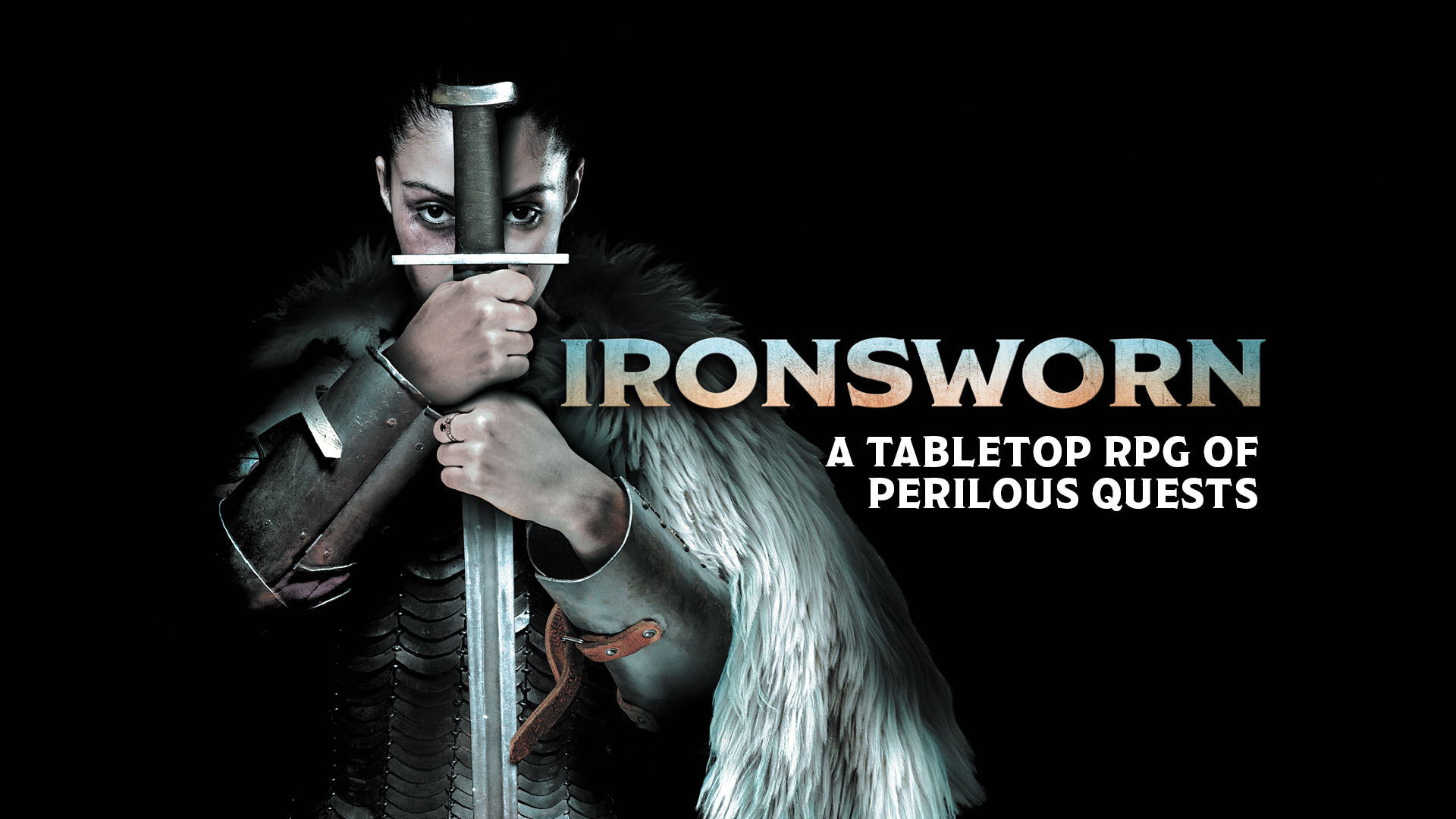 Ironsworn
Volume 3 Asset Set Now Available!
---
Ironsworn has been updated with the Volume 3 asset package, which includes 18 new options for your Ironsworn characters!
Included in this set:

Cave Lion (Companion): This devoted cat accompanies you on your quests.
Mammoth (Companion): A mighty mammoth carries your burdens.
Spider (Companion): Your spider leads you into dark places.
Alchemist (Path): Create powerful—but dangerous—elixirs
Animal Kin (Path): You are a friend to the animals.
Bonded (Path): Gain strength from your relationships.
Dancer (Path): Beguile audiences and foes with your grace.
Empowered (Path): Leverage your authority. Or, cast it aside.
Fortune Hunter (Path): Amass wealth to give you an edge.
Improviser (Path): MacGyver your way out of bad situations.
Oathbreaker (Path): You've forsaken a vow. Now you have an opportunity to set things right.
Spirit-Bound (Path): You are haunted (literally) by the mistakes of your past.
Berserker (Combat Talent): Time to rage.
Fletcher (Combat Talent): Craft arrows of uncomprimising quality.
Slinger (Combat Talent): Fire a barrage of stones at your foes.
Leech (Ritual): Gain strength from the blood of your enemies.
Lightbearer (Ritual): Carry this mystical light into the dark places of the Ironlands.
Tether (Ritual): Let this link carry you back home.
This is a release candidate, so some minor tweaks may happen in the next couple of weeks based on feedback from players.