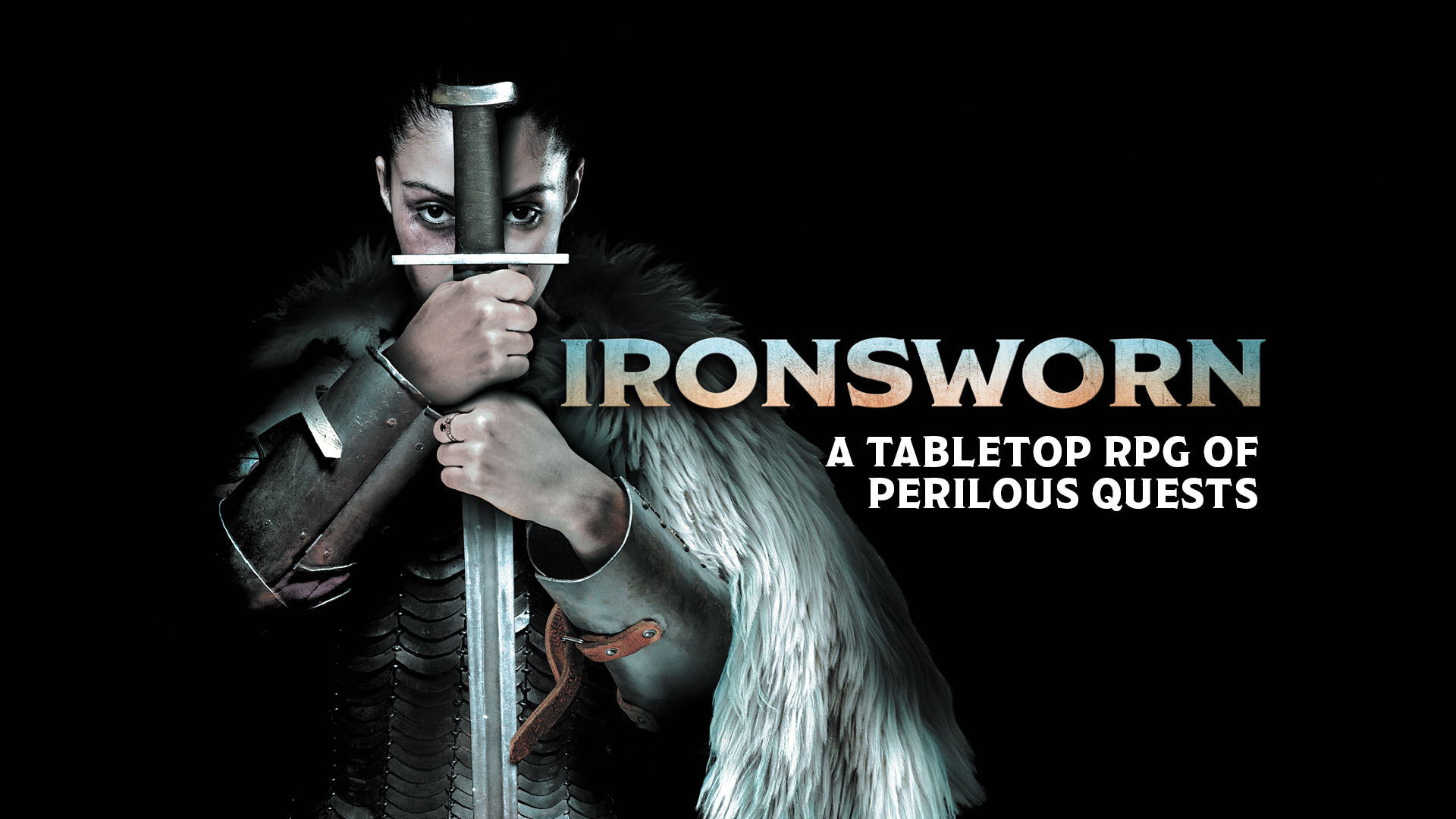 Ironsworn
Ironsworn: Starforged - Live on Kickstarter!
---
Ironsworn: Starforged is live on Kickstarter!
Starforged is the sci-fi evolution of the Ironsworn tabletop roleplaying game. Experience with Ironsworn is not required to play, but if you are an Ironsworn fan you'll be right at home. Starforged builds on Ironsworn's award-winning innovations (including its solo play!) to chart a path into an exciting new frontier
Start Your Adventures Today with the Preview Edition
Kickstarter backers get instant access to a playable, fully illustrated preview edition. It's everything you need to undertake sworn quests in a perilous new frontier today.
What's New?
Starforged is more than a reskin of Ironsworn for a sci-fi setting. It includes enhancements, new mechanics, and a massive library of oracles to suit the spaceborne adventures.

Here's a summary of a few of the major changes from core Ironsworn.

Board your starship: Travel through the galaxy in your interstellar ship, and customize it with support vehicles and modules.
Build a legacy: An expanded experience system offers legacy rewards for quests, discoveries, and bonds.
Explore the galaxy: Use the expedition moves to travel through perilous space, journey over unexplored terrain, and survey mysterious sites.
Create lasting relationships: Use the connection moves to establish new relationships and work to cultivate those connections over time.
Fight for what matters: Revised and flexible combat moves put the focus on action-oriented objectives.
Keep flying: When you take a hit, use the damage and repair moves for your command ship, support vehicles, and mechanical companions.
Ask the oracle: An incredible array of oracle tables to help inspire complications, opportunities, locations, people, settlements, creatures, starships, and more!
Be who you want: 75 character assets for the sci-fi setting. If you loved Ironsworn's fast and flexible character creation, you'll find even more to love here.
Make the universe your own: Guided exercises—including campaign truths, character creation, and starting situations—get your campaign off the launch pad.

Welcome Aboard!
Swing by the Kickstarter page to learn more about Starforged. The game is currently fully funded with 4,100 backers. I'd be honored to have you join us!

https://www.kickstarter.com/projects/shawntomkin/ironsworn-starforged/